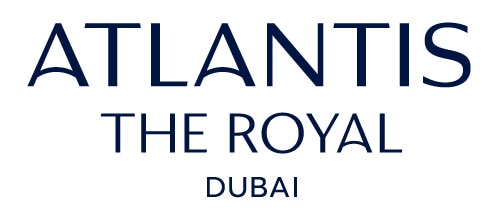 Assistant Manager, Aquarium Specialist 
(9620)
At Atlantis, we exist to bring the extraordinary to every holiday and experience through connection, empowerment, precision, care and warmth. Inspired by the majesty and mystery of the ocean, Atlantis resorts are unique destinations full of life, wonder and surprise, where we seek to exceed our guests' expectations at every possible turn. 

Atlantis, The Royal will forever change the landscape of Dubai. Crafted by the world's leading designers, architects and artists, this iconic destination will offer extraordinary stays, dining, attractions and entertainment. The world is yet to experience anything like it. With a sense of exhilaration and discovery, we create unforgettable memories by providing guests the opportunity to discover an extraordinary world filled with thrilling adventures. Whether we are designing a couple's retreat or serving the extraordinary in one of our award-winning celebrity chef restaurants, we approach everything with imagination to spark a sense of courage, inspiration and innovation. This is not simply our job, it's our passion.
About The Role
The Assistant Manager, Aquarium Specialist will provide and oversee healthy and sanitary living conditions, proper nutrition, and constant care for all marine animals. Person in this role will demonstrate the ability to mentor, coach and give direction to junior level positions with confidence.
The Assistant Manager, Aquarium Specialist will lead best animal welfare practices in accordance with marine education, research, conservation, and learning experiences for guests and the local community. Priority of this role will be the constant care of all marine animals and exhibits through managing programs to maintain sanitary living conditions and proper nutrition. Additionally, the Assistant Manager, Aquarium Specialist, will maintain and perform routine and preventative maintenance on all dive and exhibit equipment.
About You
Our ideal candidate will have bachelor's degree in related field and wide knowledge of animal tracking online systems (OERCA/ZIMS), as well as the full knowledge of all exhibits and quarantine LSS water systems. Additionally, you need to have at least 5 years of aquarium experience, including at least 2 years in a supervisory role.
Atlantis Dubai is an iconic entertainment destination comprised of two world-class resorts; Atlantis, The Palm and Atlantis, The Royal; offering an unbeatable opportunity for you to grow and develop in your career.
Join a team that is adventurous, creative, warm-hearted and extroverted. We believe in making our guests happy beyond anything they have ever imagined. We wow them at every turn and create memories that will last a lifetime. You will be at the heart of this vision, to constantly innovate to deliver Amazing Experiences and Everlasting Memories.