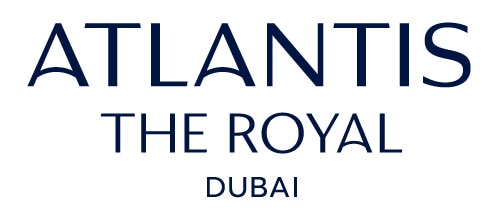 Cake Artist, Little Venice Cake Company Atelier 
(769)
At Atlantis, we exist to bring the extraordinary to every holiday and experience through connection, empowerment, precision, care and warmth. Inspired by the majesty and mystery of the ocean, Atlantis resorts are unique destinations full of life, wonder and surprise, where we seek to exceed our guests' expectations at every possible turn. 

Atlantis, The Royal will forever change the landscape of Dubai. Crafted by the world's leading designers, architects and artists, this iconic destination will offer extraordinary stays, dining, attractions and entertainment. The world is yet to experience anything like it. With a sense of exhilaration and discovery, we create unforgettable memories by providing guests the opportunity to discover an extraordinary world filled with thrilling adventures. Whether we are designing a couple's retreat or serving the extraordinary in one of our award-winning celebrity chef restaurants, we approach everything with imagination to spark a sense of courage, inspiration and innovation. This is not simply our job, it's our passion.
About The Role
A first to the region, Little Venice Cake Company Atelier will offer a unique experience where guests can purchase a slice or a whole cake to take away, ranging from from posh doughnuts to afternoon tea loaf cakes, homemade fudge and florentines, fresh fruit tarts, exquisite chocolate cupcakes, brownies and biscuits as well as a selection of stylish piñata and fresh layer cakes. Guests will be able to personalise cakes and bakes for collection or delivery the following day with a showroom that is open to everyone, inviting and tempting budding bakers with the opportunity to witness cakes being made at every stage of the creative journey. The atelier will blow them away with its bespoke approach to designing one-of-a-kind cakes and totally indulgent bakes and even welcome guests to attend selective masterclasses.
As a Cake Artist, you will lead the Kitchen Operations, including but not limited to working with taking customers' cake orders, recording instructions and special requests, providing suitable recommendations on cake decorations and designs, menu planning and costing, organising special events, developing new dishes, maintaining food quality standards and comprehensive product knowledge. You will be responsible for the efficient running of the department in line with the company's strategy and brand standards whilst meeting colleague and guest expectations. You will manage the kitchen as an independent profit centre, in line with the outlet's operating concept, ensuring maximum guest satisfaction while working within a budget, helping to ensure the financial success of the outlet.
About You
To be successful in securing this role, you should have a minimum of 5 years of experience as a  Chef de Cuisine in an International luxury hotel or restaurant with solid pastry background. You must have excellent communication skills, the ability to work in a multi-cultural environment and have comprehensive knowledge of HACCP and general health & safety in the workplace.
Atlantis Dubai is an iconic entertainment destination comprised of two world-class resorts; Atlantis, The Palm and Atlantis, The Royal; offering an unbeatable opportunity for you to grow and develop in your career.
Join a team that is adventurous, creative, warm-hearted and extroverted. We believe in making our guests happy beyond anything they have ever imagined. We wow them at every turn and create memories that will last a lifetime. You will be at the heart of this vision, to constantly innovate to deliver Amazing Experiences and Everlasting Memories.