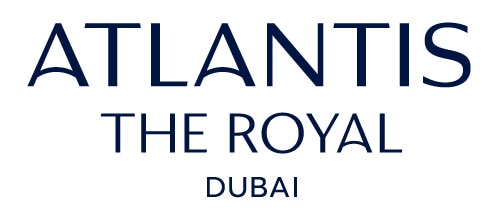 Civil Works Technician Opportunities - Atlantis The Royal 
(10229)
At Atlantis, we exist to bring the extraordinary to every holiday and experience through connection, empowerment, precision, care and warmth. Inspired by the majesty and mystery of the ocean, Atlantis resorts are unique destinations full of life, wonder and surprise, where we seek to exceed our guests' expectations at every possible turn. 

Atlantis, The Royal will forever change the landscape of Dubai. Crafted by the world's leading designers, architects and artists, this iconic destination will offer extraordinary stays, dining, attractions and entertainment. The world is yet to experience anything like it. With a sense of exhilaration and discovery, we create unforgettable memories by providing guests the opportunity to discover an extraordinary world filled with thrilling adventures. Whether we are designing a couple's retreat or serving the extraordinary in one of our award-winning celebrity chef restaurants, we approach everything with imagination to spark a sense of courage, inspiration and innovation. This is not simply our job, it's our passion.
We are looking for experienced Civil Technicians to join our Facilities Department in Atlantis The Royal – largest, most diverse and exciting technical team in Dubai! Candidates with entry level as well as junior supervisory experience are welcome to apply, if you are solutions- oriented, have a passion to fix and extreme attention to detail – we want to hear from you!
About The Role
Technicians within the Civil Works section oversee the resort facilities, including but not limited to guest rooms, public areas, outdoor facilities and back of house area. We're looking for candidates with demonstrated experience within the below trades:
Painters
Planning and delivering paint work, priming, undercoats, gloss, matt, eggshell, stains, and varnish

Familiar with using ready mix paints, but must be able to match and mix colours

Knowledge of applying spray paint finishes
Carpenters
Ability to make sketches of partitions, walls, fixtures and frames

Fluent with repairs of furniture, doors, windows, stands, tables and cabinets.

If necessary, carpenters should be able to construct, assemble and install permanent structures

Ability to set up and operate various types of wood machines as well as install and fix electronic and mechanical door locks
Polishers
Knowledge on stain and varnishing works, capable of maintaining timber and fills by using filler

Maintaining all furniture, paneling and specialised finishes, including paint work to the highest standard and quality of finish

Ability to carry out preparation of furniture and panels by priming, treating, preparing, and varnishing or lacquering as appropriate.

Fluency with repairing cracks, scratches, damages in surfaces and finishing detail as necessary to maintain the design and appearance to the highest standard
Masons
Knowledge of fixing decorative ceramic tiles, marble works, wall plastering, concrete mixing and shuttering, fixing of road paving tiles and grouting work

Ability to determine method and sequence of necessary work operation

Delivering works from drawings, sketches and verbal instructions
About You
We're looking for candidates you have a minimum of 3 years experience in the role, preferably 5 years an above. To be successful in a Civil Technician role you need to be fluent and confident in carrying out maintenance and repair functions, diagnosing trouble and taking corrective action. You will have solid experience and sound understanding of your trade and be able to work independently. You possess the ability to methodically follow through with tasks and at the same time deliver high level of service to hotel guests and other colleagues.
Atlantis Dubai is an iconic entertainment destination comprised of two world-class resorts; Atlantis, The Palm and Atlantis, The Royal; offering an unbeatable opportunity for you to grow and develop in your career.
Join a team that is adventurous, creative, warm-hearted and extroverted. We believe in making our guests happy beyond anything they have ever imagined. We wow them at every turn and create memories that will last a lifetime. You will be at the heart of this vision, to constantly innovate to deliver Amazing Experiences and Everlasting Memories.