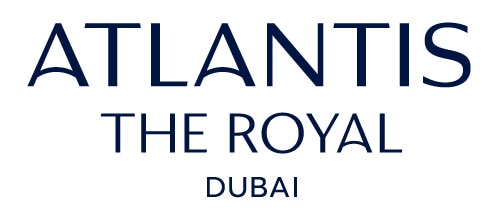 Coordinator, Luggage - Atlantis The Royal 
(2800)
At Atlantis, we exist to bring the extraordinary to every holiday and experience through connection, empowerment, precision, care and warmth. Inspired by the majesty and mystery of the ocean, Atlantis resorts are unique destinations full of life, wonder and surprise, where we seek to exceed our guests' expectations at every possible turn. 

Atlantis, The Royal will forever change the landscape of Dubai. Crafted by the world's leading designers, architects and artists, this iconic destination will offer extraordinary stays, dining, attractions and entertainment. The world is yet to experience anything like it. With a sense of exhilaration and discovery, we create unforgettable memories by providing guests the opportunity to discover an extraordinary world filled with thrilling adventures. Whether we are designing a couple's retreat or serving the extraordinary in one of our award-winning celebrity chef restaurants, we approach everything with imagination to spark a sense of courage, inspiration and innovation. This is not simply our job, it's our passion.
About The Role
Are you a highly organized person with an exceptional eye for detail? Are you an expert multitasker with the ability to manage and direct a large team is an extremely fast, demanding environment? Can you provide outstanding service and drive efficient tasks times? If this is the case, our Front Services team at Atlantis, The Royal is looking for a candidate like you!
As a Luggage Coordinator for our Front Services you will be responsible for the activities associated with the guest luggage and general tasks assignment. You will optimize delivery and dispatch times in the most efficient way to ensure exception guest outcomes. You will have to evaluate, record, and report daily operational details to the Assistant Manager, Front Services and ensure a fair and constant distribution of tasks to Bellman while being able to provide five tar service in a guest facing environment. Luggage Coordinator will positively represent Atlantis, The Royal professional image and reputation at all times.
About You
To be eligible for this role the candidate must be computer literate, have great organization and planning skills. Excellent verbal and written communication skills, high attention to detail, and the ability to read a social situation and deliver a first-class experience.
Atlantis Dubai is an iconic entertainment destination comprised of two world-class resorts; Atlantis, The Palm and Atlantis, The Royal; offering an unbeatable opportunity for you to grow and develop in your career.
Join a team that is adventurous, creative, warm-hearted and extroverted. We believe in making our guests happy beyond anything they have ever imagined. We wow them at every turn and create memories that will last a lifetime. You will be at the heart of this vision, to constantly innovate to deliver Amazing Experiences and Everlasting Memories.