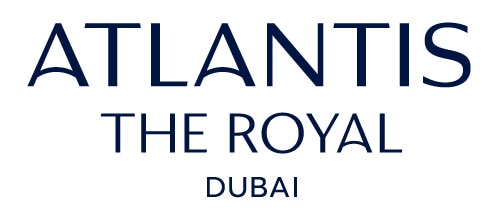 Director, Rooms (Guest Services) - Atlantis The Royal 
(10423)
At Atlantis, we exist to bring the extraordinary to every holiday and experience through connection, empowerment, precision, care and warmth. Inspired by the majesty and mystery of the ocean, Atlantis resorts are unique destinations full of life, wonder and surprise, where we seek to exceed our guests' expectations at every possible turn. 

Atlantis, The Royal will forever change the landscape of Dubai. Crafted by the world's leading designers, architects and artists, this iconic destination will offer extraordinary stays, dining, attractions and entertainment. The world is yet to experience anything like it. With a sense of exhilaration and discovery, we create unforgettable memories by providing guests the opportunity to discover an extraordinary world filled with thrilling adventures. Whether we are designing a couple's retreat or serving the extraordinary in one of our award-winning celebrity chef restaurants, we approach everything with imagination to spark a sense of courage, inspiration and innovation. This is not simply our job, it's our passion.
Job Summary
Director of Rooms - Guest Services at Atlantis The Royal is responsible for managing a smooth day to day operation of all guests facing functions covering front desk services: Front Office, Concierge and Royal Club. Ensuring an attentive, efficient and courteous manner, providing all guests with high quality of service based on the established standards while maximizing room revenue. He/she will motivate team members morale, enhance productivity levels, achieve departmental goals and exceed guest expectations. Director of Rooms will ensure development of all direct reports and colleagues' skills and competencies ensuring continuous career growth.
Key Duties and Responsibilities
Effectively communicate with the Executive Director of Hotel Operations to ensure aligning strategic plans and implementation of priorities.

Ensure all team members are aware of all departmental objectives, standards and are kept informed of performance results.

Ensure all guests are welcomed and assisted with high level of service in an efficient, warm and professional manner by all colleagues.

Actively review and attend guest complaints, comments and feedback in a promptly manner. All feedback will be communicated when necessary with colleagues after studying root cause and taking necessary corrective/preventative actions.

Implement plans and procedures to continuously enhance and improve overall guest experience and customer service.

Contribute to enhancing the level of product by proposing innovative ideas staying ahead of the competition.

Create the appropriate incentive to ensure revenue maximization and ensure upselling at its maximum and drive employee productivity.

Review on daily basis forecast of various events taking place within the resort to ensure proper planning is in place and colleagues in various departments are ready to deliver the expected level of service.

Review on daily basis individual and group guest forecast and occupancies, have proper planning for guest arrival, stay and departure experiences.

Work closely with the Director of VIP Services pertaining to guest experiences.

Manage all related third-party vendor contracts and relationships.

Collaborate with Executive Director Hotel of Operations all activities that relates to Revenue Management, Sales, Marketing, and Events by representing Rooms Operations in decision making of Revenue Strategy, Packages and Offers, Managing High Occupancy and Book Out situations, challenges that affects guest experience, large groups and events, etc.

Assisting Executive Director of Hotel Operations in all aspects of financial planning, forecasting, budgeting, monthly profit and loss statement analysis of all direct report departments.

Develop plans that controls and reduces cost and maximizing efficiency and workplace productivity within assigned budgets and without affecting guest experience.

Ensure an onboarding training plan is established for all new joiners and establish development plans as needed.

Responsible for all areas, heart of the house and front of the house to be always maintained to the highest standards of and upkeep cleanliness. This is the sole responsibility of the department head working collaboratively with other departments as needed.

Ensure all team members are trained and regularly updated on all departmental SOP's, facilities and ensure accountability is held.

Ensure regular monthly communication meetings, daily briefings and one on one are held within the departments.

Ensure regular communication meetings are held with other functional/supporting departments such as Room Reservations, Finance, Housekeeping, Facilities, IT, etc. to discuss any challenges that may affect guest service process.

Ensure an on-going update to all work procedures and policies that best matches the culture of change in the organization.
Skills, Experience & Educational Requirements
Two + years in rooms operation background in medium or large sized hotel/resort, same position level or minimum Front Office Manager in a largescale resort.

Hotel Management School, Degree.

Strong interpersonal and leadership skills.

High level of adaptability and self-motivation.

Ability to show initiative and make decisions.

Communication skills.

Excellent customer service skills.

Efficient, well organized, and able to handle a variety of duties simultaneously

Energetic, enthusiastic and motivational.

Professional manner, discretion, and appearance.

Excellent verbal and written skills. Multilingual is desirable
Atlantis Dubai is an iconic entertainment destination comprised of two world-class resorts; Atlantis, The Palm and Atlantis, The Royal; offering an unbeatable opportunity for you to grow and develop in your career.
Join a team that is adventurous, creative, warm-hearted and extroverted. We believe in making our guests happy beyond anything they have ever imagined. We wow them at every turn and create memories that will last a lifetime. You will be at the heart of this vision, to constantly innovate to deliver Amazing Experiences and Everlasting Memories.