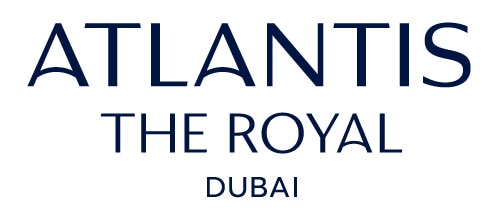 Electrician Opportunities - Atlantis The Royal 
(10230)
At Atlantis, we exist to bring the extraordinary to every holiday and experience through connection, empowerment, precision, care and warmth. Inspired by the majesty and mystery of the ocean, Atlantis resorts are unique destinations full of life, wonder and surprise, where we seek to exceed our guests' expectations at every possible turn. 

Atlantis, The Royal will forever change the landscape of Dubai. Crafted by the world's leading designers, architects and artists, this iconic destination will offer extraordinary stays, dining, attractions and entertainment. The world is yet to experience anything like it. With a sense of exhilaration and discovery, we create unforgettable memories by providing guests the opportunity to discover an extraordinary world filled with thrilling adventures. Whether we are designing a couple's retreat or serving the extraordinary in one of our award-winning celebrity chef restaurants, we approach everything with imagination to spark a sense of courage, inspiration and innovation. This is not simply our job, it's our passion.
We are looking for experienced Electricians to join our Facilities Department in Atlantis The Royal – largest, most diverse and exciting technical team in Dubai! Candidates with entry level as well as junior supervisory experience are welcome to apply. If you are solutions- oriented, have a passion to fix and extreme attention to detail – we want to hear from you!
About The Role
Electricians within our technical team oversee the resort facilities, including but not limited to guest rooms, public areas, outdoor facilities and back of house area. We're looking for candidates with demonstrated experience within the below areas:
Knowledge of repairing and maintenance of electrical systems installed at hotels, luxurious villas or high raise buildings

Fluency in troubleshooting and repair of switch gear, daily meter reading and logging of incoming lines and outgoing feeders

Performing regular housekeeping of plant and ensure all operations and maintenance activities are properly recorded and documented

Attention to detail in keeping electrical records on the functional condition of the plant, equipment, and systems

Ability to optimize the PPM operation to avoid down time
About You
We're looking for candidates with a minimum of 3 years experience, preferably 5 years and above. To be successful in an Electrician role you need to be fluent and confident in carrying out maintenance and repair functions, diagnosing trouble and taking corrective action. You will have solid experience and sound understanding of your trade and be able to work independently. You possess the ability to methodically follow through with tasks and at the same time deliver high level of service to hotel guests and other colleagues.
Atlantis Dubai is an iconic entertainment destination comprised of two world-class resorts; Atlantis, The Palm and Atlantis, The Royal; offering an unbeatable opportunity for you to grow and develop in your career.
Join a team that is adventurous, creative, warm-hearted and extroverted. We believe in making our guests happy beyond anything they have ever imagined. We wow them at every turn and create memories that will last a lifetime. You will be at the heart of this vision, to constantly innovate to deliver Amazing Experiences and Everlasting Memories.