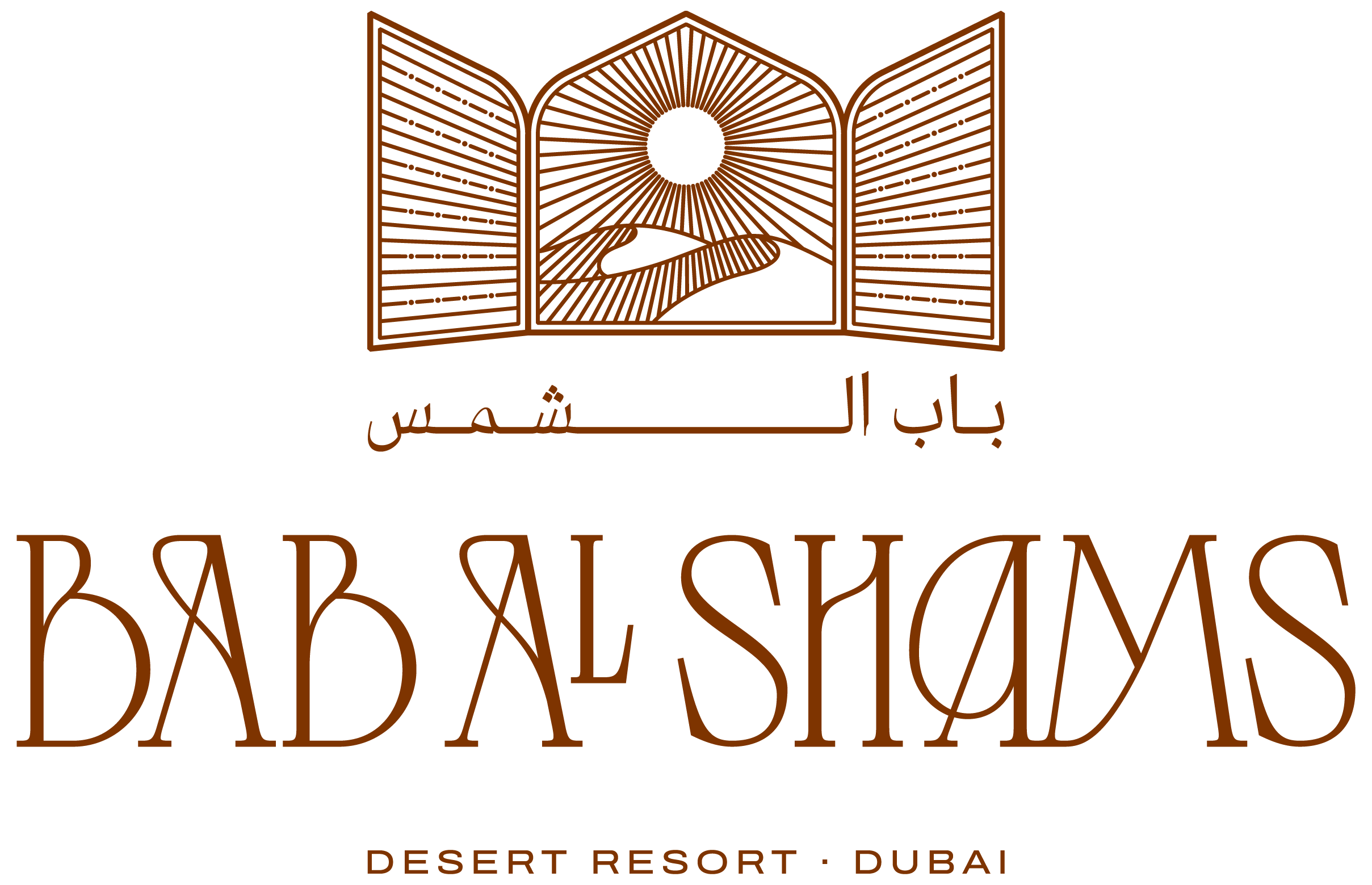 Events Executive 
(5523)
Rare Finds is a diverse collection of resorts celebrating the individuality and unique identity of a destination, with a distinct ability to captivate the imagination, and bring to the forefront the essence of a place.
Authentic and captivating, Bab Al Shams Desert Resort is a truly magical destination, where expertly curated itineraries and bespoke entertainment are the beating heart of our legendary desert-based destination. Part of our unique Rare Finds collection, the essence of Bab Al Shams joins our guests together to discover the most soulful experiences and humbling journeys, set against Dubai's endless dunes and rich culture.
About The Role

Responsible for managing the events team, consulting, personalizing, arranging and executing the events for all Events customers. Responsible for the total event service process. Coordinates with the Sales team, Business Development Managers, relevant Hotel Departments and the customers.Executes all hotel events with a seamless turnover, from Business Development Managers to Service Managers, and through to post event follow up. To ensure that all customers are given consistent high level of service throughout each event.
 
Key Duties And Responsibilities 

•    Coordinates all events as delegated to ensure maximum customer satisfaction and higher yielding generated from each event 
•    Ensures that all department heads are informed of significant groups which will impact the Hotel operations.
•    Adheres to the Hotel's Selling Strategy for Events and Groups
•    Ensures Catering and events calendar Booking Procedures and Group Audits adhered to.
•    Continuously review procedures and processes within the department to maximize profit, increase productivity and improve efficiency
•    Conducts in-house site inspection in relation with Sales Managers or/and Business Development Managers
•    Maintains complete knowledge of and comply with all hotel/ departmental policies and procedures.
•    Reviews group arrival and Departure needs and relays information to appropriate departments 
•    Conduct the weekly revenue meetings and GRC meeting without fail and give highlight the input and alert  
•    Sets up Mini Room block for Group Events and ensures that room block is well managed so that correct rooms forecast may be achieved
•    Ensures that all information for the Daily Events Sheet is complete and accurate and distributed on a timely basis.
•    Makes changes to Banquet Event orders as necessary, ensuring that correct information is communicated to respective departments on a timely basis in order to best service the client.
•    Identifies groups which do not have scheduled functions and communicates such to outlets in order to help them anticipate expected business levels.
•    Prepares and distributes the weekly Event forecast identifying covers and sales by meal periods
•    Prepares and distributes amenity request forms for specified clients. Obtain designated approvals and follow up on delivery.
•    Follows up on specific files and sales objectives as delegated by the Assistant director of Sales / Director of Sales 
•    Ensures client files are kept organized and current with all required information.
•    Monitor Event production and adjust activities, to achieve planned goals,
•    Maintains active business relationships with existing customer data base and ensures new and repeat business to support revenue goals
•    Ensures that all lead requests are handled as per the policy and not exceeding the lead handing timeframe policy.
•    Liaising with clients to ascertain their precise event requirements
•    Ensures active follow up on sent offers as per guest requirements.
•    Preparation of Proposals / Contracts according to the guest requirements. Ensuring company standards are in place.
•    Responsible for coordinating and anticipating all needs of the event
•    ensuring insurance, legal, health and safety obligations are adhered to
•    Coordinating with venue management, caterers, stand designers, contractors and equipment hire;
•    Develop active communication and close rapport with Sales Offices and other sources of sales/Events information & support.
•    Maintain timely and responsive communication with all accounts and prospects.
•    Handles all incoming group & banquet leads generated, jointly with the concerned sales division including all communication, negotiation and contracting required
•    Assess group business to maximize contribution from available public space, generating room revenues whilst achieving Conference and Events budgets
•    Yields all leads prior to the offer letter being sent out, in terms of, venue assigned or rates offered – especially in an area set up
•    Seeks feedback on rates, availability and offer letters from department head or director of Revenue 
•    Ensures that Sales and Catering System (OPERA) is well managed, maintained and updated as per company policy & standards
•    Ensures all Group's & Events are handled as per the policy and company standards
•    Regretting business should be cross sold to other sister property if any. 
•    Supervision and communication with Banquet Operations during events and assuring guest satisfaction throughout the event.
•    Inspect function rooms on a daily basis
•    Responsible for arranging the exit meeting with the meeting planner/ decision maker
•    Responsible for handling unexpected requests of the customer
•    Fully aware of the available equipment in the hotel
•    Provides functional assistance and direction to the Operations team
•    To fully comply with the hotels credit policy in obtaining pre-payment or approved credit letters for all events
•    Ensures the preparation of Event Order as per departmental standard and assuring proper distribution of the same.
•    Inspects all function areas before events to ensure set up in accordance to customer specifications
•    Conducts exit interview with the meeting planner and records the data in the hotel's CRM system
•    Follows up on event orders to assure clear line of communication with other departments, especially banquets operations and the kitchen
•    After Sales to keep the relationship with the customer for repetitive business
•    Arranges or conducts site inspections of the hotel's facilities
Skills, Experience & Educational Requirements
 
•    Hotel & Hospitality Management Graduate 
•    3 years in events area in a luxury 5 star hotel 
•    Middle East Experience
•    Basic level - Microsoft Office applications
•    High level of written and verbal business English
•    Proven results in a selling role
•    Strong creative and or design skills desirable
•    Interpersonal skills
•    Customer service oriented
•    Attention to details
•    Organizational ability
•    Problem Solving and Decision Making
•    Influence & Negotiation
•    Ability to prioritize tasks
•    Problem solving and decision making
•    Leadership skills 
OPERA/ DELPHI
Join a team that is warm, caring, connected and empowered to create truly unique experiences. We believe in making our guests happy beyond anything they have ever imagined. We wow them at every turn and create memories that will last a lifetime. You will be at the heart of this vision, to constantly innovate to deliver Amazing Experiences and Everlasting Memories.