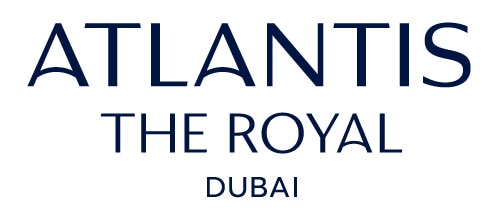 Head Sommelier, Ling Ling 
(2849)
At Atlantis, we exist to bring the extraordinary to every holiday and experience through connection, empowerment, precision, care and warmth. Inspired by the majesty and mystery of the ocean, Atlantis resorts are unique destinations full of life, wonder and surprise, where we seek to exceed our guests' expectations at every possible turn. 

Atlantis, The Royal will forever change the landscape of Dubai. Crafted by the world's leading designers, architects and artists, this iconic destination will offer extraordinary stays, dining, attractions and entertainment. The world is yet to experience anything like it. With a sense of exhilaration and discovery, we create unforgettable memories by providing guests the opportunity to discover an extraordinary world filled with thrilling adventures. Whether we are designing a couple's retreat or serving the extraordinary in one of our award-winning celebrity chef restaurants, we approach everything with imagination to spark a sense of courage, inspiration and innovation. This is not simply our job, it's our passion.
About the Role
As a Head Sommelier, you will be working closely with the Wine Manager in updating the wine list, ordering wines, and educating staff. You will have the opportunity to be part of an exceptional Food and Beverage Team, using your excellent knowledge of wine pairing to make wine suggestions to pair with our authentic dishes. In addition to this you will also be attentive to our guests, recommending wines based on their preferences. You will oversee the wine cellar organization and lead junior colleagues. This is a great opportunity to work with Advanced Sommeliers and Master candidates, and to learn in an environment that supports wine education/certifications as well as many paths to promote growth.
About You
The ideal candidate is self-motivated and have a desire to learn and grow within the organization. You are passionate and committed for the art of hospitality, and consistently demonstrate a sense of urgency, attention to detail and strong work ethic. You are team-oriented with a positive attitude and strong sense of reliability. You are able to work under pressure while maintaining composure and being respectful. Court of Master Sommeliers Certified (level 2) or equivalent in other accredited organization is preferred. 2 or more years of experience in a fine dining restaurant, hotel or country club is required.
Atlantis Dubai is an iconic entertainment destination comprised of two world-class resorts; Atlantis, The Palm and Atlantis, The Royal; offering an unbeatable opportunity for you to grow and develop in your career.
Join a team that is adventurous, creative, warm-hearted and extroverted. We believe in making our guests happy beyond anything they have ever imagined. We wow them at every turn and create memories that will last a lifetime. You will be at the heart of this vision, to constantly innovate to deliver Amazing Experiences and Everlasting Memories.