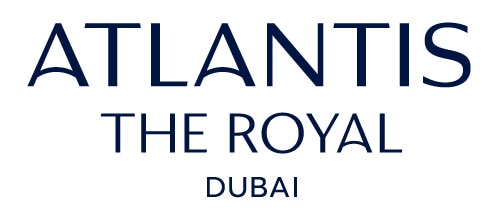 Operations Manager, Food and Beverage 
(1127)
At Atlantis, we exist to bring the extraordinary to every holiday and experience through connection, empowerment, precision, care and warmth. Inspired by the majesty and mystery of the ocean, Atlantis resorts are unique destinations full of life, wonder and surprise, where we seek to exceed our guests' expectations at every possible turn. 

Atlantis, The Royal will forever change the landscape of Dubai. Crafted by the world's leading designers, architects and artists, this iconic destination will offer extraordinary stays, dining, attractions and entertainment. The world is yet to experience anything like it. With a sense of exhilaration and discovery, we create unforgettable memories by providing guests the opportunity to discover an extraordinary world filled with thrilling adventures. Whether we are designing a couple's retreat or serving the extraordinary in one of our award-winning celebrity chef restaurants, we approach everything with imagination to spark a sense of courage, inspiration and innovation. This is not simply our job, it's our passion.
About the Role:
Are you committed and passionate about the Food and Beverage industry? Do you have experience leading teams, managing a number of restaurants, food costs and inventory controls? Do you consider yourself a hard worker and enjoy a fast-paced working environment? If so, Atlantis, The Royal is awaiting your application today!
As a Food and Beverage Operations Manager you will be reporting to the Food and Beverage Manager and supporting with implementing the overall strategy of the F&B department in the planning and managing the operation of the department including but not limited to staffing, financial, marketing initiatives, product innovation, implementing new concepts and departmental KPI's. The primary goal is to maximize sales and revenue through customer satisfaction, employee engagement, innovation and ensuring the continues development of our restaurant brands.The successful candidate will oversee the operations of the outlets appointed by the Director of Restaurants. 
About you:
The ideal candidate must have minimum 2 years' International experience in a similar role at Manager level or above, pre-opening experience, and a proven track record managing multiple restaurants. In addition to this you will have in depth experience of creating new food and beverage concepts and will be confident to deal with peers and senior colleagues. Empowering others to make decisions, whilst holding solid business administration skills will also be a key part of this role. Atlantis, The Royal offers an unbeatable opportunity to grow and develop in your career right in a mix of a continuously developing city and a diverse range of cultures.
Atlantis Dubai is an iconic entertainment destination comprised of two world-class resorts; Atlantis, The Palm and Atlantis, The Royal; offering an unbeatable opportunity for you to grow and develop in your career.
Join a team that is adventurous, creative, warm-hearted and extroverted. We believe in making our guests happy beyond anything they have ever imagined. We wow them at every turn and create memories that will last a lifetime. You will be at the heart of this vision, to constantly innovate to deliver Amazing Experiences and Everlasting Memories.