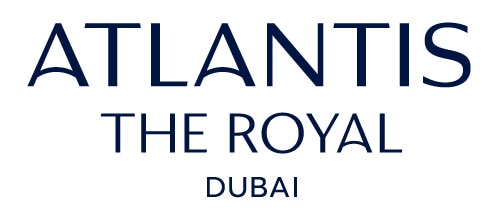 Technician 1, Water Quality 
(3088)
At Atlantis, we exist to bring the extraordinary to every holiday and experience through connection, empowerment, precision, care and warmth. Inspired by the majesty and mystery of the ocean, Atlantis resorts are unique destinations full of life, wonder and surprise, where we seek to exceed our guests' expectations at every possible turn. 

Atlantis, The Royal will forever change the landscape of Dubai. Crafted by the world's leading designers, architects and artists, this iconic destination will offer extraordinary stays, dining, attractions and entertainment. The world is yet to experience anything like it. With a sense of exhilaration and discovery, we create unforgettable memories by providing guests the opportunity to discover an extraordinary world filled with thrilling adventures. Whether we are designing a couple's retreat or serving the extraordinary in one of our award-winning celebrity chef restaurants, we approach everything with imagination to spark a sense of courage, inspiration and innovation. This is not simply our job, it's our passion.
About The Role 
Do you have a passion to fix? Are you a Senior Technician who enjoys inspecting and performing preventative maintenance in all aspects and general maintenance of water features, pools, water park facilities, aquarium facilities and water quality treatment? Are you passionate about training and developing others? If so, then this vacancy is for you! 
As a Senior Technician, you will oversee all repairs and works are carried out by Pump Mechanics (MEP), in a timely manner and to the benchmarked level of workmanship. You will be responsible to sustain assigned aspects of the property in adherence to water quality maintenance procedures this to include but not limited to: Familiarize the team with the customer needs, specifications, design targets, the development process, regulatory standards, technical best practice and tools to support task performance. Assure that the team addresses all relevant issues within the specifications and various standards. Provide status reporting of team activities against the program plan or schedule, e.g. Preventative Maintenance Tasks, Water Analysis and Reactive Maintenance etc. The primary goal is to focus on using best business practice to improve efficiency, by reducing operating costs while increasing productivity.
About You
Our ideal candidate must have a degree / diploma in mechanical / electrical / plumbing engineering or any related field with a minimum of 3+ years in a similar role within a 5-star hotel / water theme park. Experienced in MEP construction with proven diverse skill set in mechanical, electrical and plumbing is an asset. Operating knowledge and understanding of Control Systems is desirable. A certified pool operator and most importantly must be able to swim.
If you meet the above requirements, a passion and willingness to help others, and excellent communication skills, we would like to invite you to apply for this unique opportunity.
 
Atlantis Dubai is an iconic entertainment destination comprised of two world-class resorts; Atlantis, The Palm and Atlantis, The Royal; offering an unbeatable opportunity for you to grow and develop in your career.
Join a team that is adventurous, creative, warm-hearted and extroverted. We believe in making our guests happy beyond anything they have ever imagined. We wow them at every turn and create memories that will last a lifetime. You will be at the heart of this vision, to constantly innovate to deliver Amazing Experiences and Everlasting Memories.