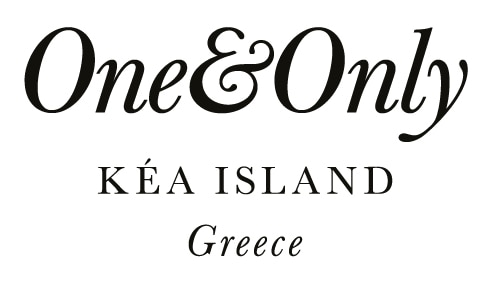 Agent, Reservations 
(6567)
At One&Only, we exist to create joy for our guests through anticipation, creativity, precision, empathy and warmth. We tailor every aspect of our guests' stay to bring their dreams and desires to life. With an atmosphere that's chic but wonderfully unstuffy™, and a team who are meticulous but warm, we seek to exceed our guests' expectations at every possible turn. 

Shimmering in the depths of the azure Aegean Sea, a story-filled island of myths and marvels, One&Only Kéa Island emerges to honour untold beauty with authentic flavours of Greece. The warm Mediterranean hospitality is one of our most unique and valued assets. With abundant knowledge and generosity, we anticipate our guest's every need and surpass expectations. Whether we are designing the perfect family day out or arranging a romantic private dinner, we approach everything with imagination to spark a sense of playfulness, discovery and adventure. This is not simply our job, it's our passion.
Job Responsibilities - Reservation Tasks
Prompt professional email response within 12 hours of receiving the query, prioritizing correspondence that pertains to the current or within the month,

Attending calls within 3 rings with proper greetings, under IFH & LQA standards,

Taking all necessary details of the guests during the booking process (recognizing repeaters, contact details, passport copies of all guests, flights details, special occasion, preferences), and are properly updated in the Opera,

Observing proper and professional email and telephone etiquette,

Reads all reservation correspondence thoroughly for Special Instructions / Requests and ensures that the information is passed onto the respective departments,

Communicating the last-minute changes (new booking, cancellation, additional information) to the respective departments,

Ensures that all bookings are guaranteed with payment, before the cancellation period, and for non-guaranteed bookings, to update as Option in the Opera,

Follow-up No Shows to the agent or the guests to check if there are changes on flights, cancelling the booking before the Night Audit for the non-guaranteed bookings, and charging the No Show fee if applicable, and brief the Manager on the updates,

Ensures to file the booking correspondence in the online filing system, including the Synxis correspondence from extranet,

Report online bookings without payment and/or of the guests do not correspond to our email and call,

Reconciliation of commissionable bookings in the extranet if required,

Processing refund (CC or bank) with proper documentation,

Processing credit letter with approval from the General Manager or Resort Manager, with proper documentation,

Offering wholesaler rates for partners only, and commissionable rate for non-partners.

Sending invoices with correct total amount matching the Opera,

Using of online payment link to process payment by card, imposing commission for partners,

Protecting the records of the guests and company, keeping these confidential,

Quality checks, especially on rates to avoid rebates.
Job Responsibilities - General tasks
Provides prompt, courteous and efficient service to all guests and callers, so as to achieve a high level of customer satisfaction.

Communicates promptly and efficiently, customer complaints and compliments regardless of how small they may be.

Actively elicits guest preferences and feedback regarding hotel services and initiates action on the same to maximize guest satisfaction.

Ensures proper record keeping and documentation as per statutory and organizational requirements.

Responsible for maintaining effective communication channels with the guest through prompt and courteous delivery of information.

Provides helpful, friendly and prompt personalized telephone service to all guests (external and internal).

Maintains a favorable working relationship with all team members to foster and promote a cooperative and harmonious working climate.

Keeps the Supervisor/Manager, Reservations promptly and fully informed of all problems or unusual matters of significance.

Performs all assigned duties and responsibilities in a timely and efficient manner in accordance with established company policies and procedures to achieve the overall objectives of this position.

To maintain a high standard of appearance and personal hygiene as per the One&Only grooming standards.

When driving the resorts buggy or using bicycle, ensure that rules and regulations are followed at all times.

Handles any guest's complaint in a professional manner as per the resorts service recovery guidelines.

Adheres to all current and any additional organizational policies and standards.

Ensures all activities are carried out honestly, ethically and within the parameters of the Maldivian Law.

Ensures maximum room revenue through up selling within stipulated guidelines.

Keeping the workstation and the office clean and neat.

A team player.

Adhere to the tasks delegated by Supervisor / Manager.

 
Skills, Experience & Educational Requirements
Strong knowledge on Fidelio / Opera.

Proficiently in English language, ss mandatory.

Experience in acknowledged resorts and hotels as Agent, Reservations.

Strong Communication Skills.

Diploma r certificate in Hosptality Management, will be considered as an Asset.
Our brand is expanding faster than ever before. We are investing in the growth of our company, and that means we are committed to investing in you. Join a team that is open-hearted, intuitive, generous, and spontaneous in spirit. We believe in making our guests happy beyond anything they have ever imagined. We wow them at every turn and create memories that will last a lifetime. You will be at the heart of this vision, to constantly innovate to deliver Amazing Experiences and Everlasting Memories.