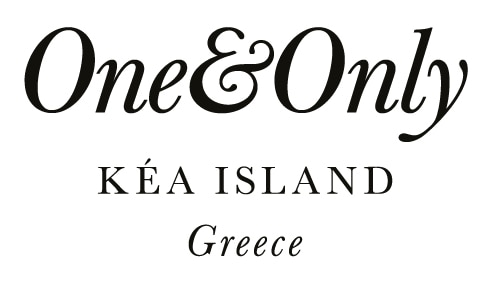 Assistant Manager, Finance 
(6561)
At One&Only, we exist to create joy for our guests through anticipation, creativity, precision, empathy and warmth. We tailor every aspect of our guests' stay to bring their dreams and desires to life. With an atmosphere that's chic but wonderfully unstuffy™, and a team who are meticulous but warm, we seek to exceed our guests' expectations at every possible turn. 

Shimmering in the depths of the azure Aegean Sea, a story-filled island of myths and marvels, One&Only Kéa Island emerges to honour untold beauty with authentic flavours of Greece. The warm Mediterranean hospitality is one of our most unique and valued assets. With abundant knowledge and generosity, we anticipate our guest's every need and surpass expectations. Whether we are designing the perfect family day out or arranging a romantic private dinner, we approach everything with imagination to spark a sense of playfulness, discovery and adventure. This is not simply our job, it's our passion.
Key Duties and Responsibilities
Reviewing and approving all journal vouchers prepared by the Finance Team to ensure proper recording of transactions to the General Ledger.

Reviews and approves purchase requests and purchase orders in the absence of the Director, Finance.

Assures that all accounting transactions are appropriately authorized and charged to the correct accounts/departments.

Reviews the weekly cash balance for submission to Corporate Support.

Supervises the monthly closing processes to ensure timely completion of closing activities in accordance with the monthly closing calendar and timely submission of reports to Corporate Support.

Reviews and approves monthly journal entries.

Reviews trial balance and approves reconciliation of Balance Sheet accounts monthly.

Working closely with the Finance Team to ensure that complete cycle of month end closing is efficiently and accurately done.

Ensuring that monthly Reports to the Corporate Office, local Management and third parties are prepared correctly and submitted in a timely manner.

Reviewing the monthly Bank Reconciliation Statements.

Assisting the Director of Finance in reviewing the monthly trial balance and the Balance Sheet reconciliations and schedules.

Assisting the Director of Finance in reviewing monthly P&L statements.

Assisting in the monthly Forecast & Annual budget exercise.

Preparing monthly/quarterly financial commentaries for Corporate Office and other necessary reports such as Owner's Report, reports for Board meeting etc.

Liaising with Corporate Office on monthly financial reporting, Budget and Forecast queries particularly on information submitted in MPC.

Liaising with the Internal/External Auditors during annual or interim audit activities and preparing audit schedules requested by the internal/external auditors.

Maintaining full confidentiality over Resort Financial information.

Implementing and maintaining compliance with the Resort's Standard Operating Procedures, generally accepted accounting policies, internal controls and local regulations.

Performing ad hoc duties and/or special projects not listed above as designated by the Director of Finance.

Keeps abreast with employee welfare concerns and career development/succession plans.

Attends and participates in team events.

Participates in required training related to the job.

Ensure correct orientation and training for new employees in the department.

To effectively communicate and maintain a favorable working relationship with colleges at all levels.

Always assure professional attitude towards guest and colleagues.

To provide an effective structure for communication within the department at all levels.

Leads by example, inspires and motivates those around through enthusiasm and inspires and guides others to make their decisions based on the organization's values and overall direction, keeping the Company's goals in mind.

Reports incidents of breakages, equipment repair and maintenance to Department Head.
Skills, Experience & Educational Requirements
At least 5 years relevant experience on the same field,

Bachelor of Science in Accounting, CPA,

Leadership, communication and business skills,

Analytical and interpersonal skills.
Our brand is expanding faster than ever before. We are investing in the growth of our company, and that means we are committed to investing in you. Join a team that is open-hearted, intuitive, generous, and spontaneous in spirit. We believe in making our guests happy beyond anything they have ever imagined. We wow them at every turn and create memories that will last a lifetime. You will be at the heart of this vision, to constantly innovate to deliver Amazing Experiences and Everlasting Memories.