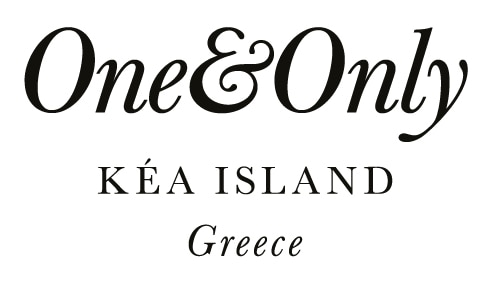 Assistant Manager, Housekeeping 
(6563)
At One&Only, we exist to create joy for our guests through anticipation, creativity, precision, empathy and warmth. We tailor every aspect of our guests' stay to bring their dreams and desires to life. With an atmosphere that's chic but wonderfully unstuffy™, and a team who are meticulous but warm, we seek to exceed our guests' expectations at every possible turn. 

Shimmering in the depths of the azure Aegean Sea, a story-filled island of myths and marvels, One&Only Kéa Island emerges to honour untold beauty with authentic flavours of Greece. The warm Mediterranean hospitality is one of our most unique and valued assets. With abundant knowledge and generosity, we anticipate our guest's every need and surpass expectations. Whether we are designing the perfect family day out or arranging a romantic private dinner, we approach everything with imagination to spark a sense of playfulness, discovery and adventure. This is not simply our job, it's our passion.
Job Summary 
Under the general direction of the Executive Housekeeper and within the limits of the hotel's policies and procedures, this job role manages the entire housekeeping function in the absence of the Executive Housekeeper. This includes the service vision and concepts, oversees and directs all aspects of overall housekeeping operations which includes guest rooms, public areas, laundry and back of house areas. This post requires the employee to work shifts which will vary according to operational demand. 
Job Responsibilities
Assisting the Housekeeping Executive by implementing and keeping up-to-date policies, procedures, practices, and standards, monitoring the progress of implementation of the departmental objectives in line with the hotel business objectives,

Inspect all areas and take corrective measures to meet Hotel Standards in terms of cleanliness, maintenance, and supply,

Train, develop, schedule, and manage the performance of direct subordinates to ensure the efficient running of housekeeping operations,

Coordinate housekeeping duties with various departments such as Front Desk, Maintenance, Sales and Marketing, and Food & Beverage to ensure that all guestrooms and public areas are clean and well maintained in a timely and efficient manner,

Participate in all pre-opening, refurbish and renovation projects planning, execution and final set up including snag lists,

Keep abreast of all new equipment and cleaning products and evaluate their quality, maintain knowledge of local competition and housekeeping industry trends,

Accomplish a set of administrative duties such as leading and attending meetings, writing reports and memos and other specific duties related to the job function.
Job Requirements
Minimum 2-3 years' professional experience, ideally within a 5* Luxury Hotel,

Knowledge of English language is mandatory,

A University / College degree will be considered as an Asset,

Team Management & Team spirit,

Good time management & resistance to pressure,

Flexibility and adaptability.
Our brand is expanding faster than ever before. We are investing in the growth of our company, and that means we are committed to investing in you. Join a team that is open-hearted, intuitive, generous, and spontaneous in spirit. We believe in making our guests happy beyond anything they have ever imagined. We wow them at every turn and create memories that will last a lifetime. You will be at the heart of this vision, to constantly innovate to deliver Amazing Experiences and Everlasting Memories.