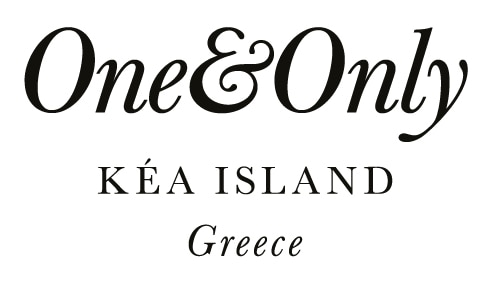 Attendant, Housekeeping 
(6584)
At One&Only, we exist to create joy for our guests through anticipation, creativity, precision, empathy and warmth. We tailor every aspect of our guests' stay to bring their dreams and desires to life. With an atmosphere that's chic but wonderfully unstuffy™, and a team who are meticulous but warm, we seek to exceed our guests' expectations at every possible turn. 

Shimmering in the depths of the azure Aegean Sea, a story-filled island of myths and marvels, One&Only Kéa Island emerges to honour untold beauty with authentic flavours of Greece. The warm Mediterranean hospitality is one of our most unique and valued assets. With abundant knowledge and generosity, we anticipate our guest's every need and surpass expectations. Whether we are designing the perfect family day out or arranging a romantic private dinner, we approach everything with imagination to spark a sense of playfulness, discovery and adventure. This is not simply our job, it's our passion.
Job Summary 
In General, Housekeeping Attendants' primary responsibility is to provide quality service in all Guest Rooms, PA and BOH spaces, Laundry and venues as per corporate SOP. Housekeeping Attendant must demonstrate genuine concern for Guests while ensuring friendly, safe, efficient and professional service. In order to consistently exceed Guest expectations and provide the highest levels of product and services, additional duties and responsibilities may be assigned, as needed. 
Job Responsibilities
Exceed Guest expectations of Housekeeping services, responsible for the cleanliness of Guest rooms, Publica Area and Back of House, work in Laundry and Uniform room by ensuring that rooms and all other spaces are cleaned in accordance with the require any of One&Only  standards.  

Ensure balconies and furniture is kept clean.  

Adhere to the company's standards regarding dress and appearance. 

Extend appropriate greeting to all guests and room attendant at every opportunity using their names.  

Ensure that all equipment is properly cared for, cleaned and correctly stored.  

Ensure that all scheduled arrival rooms are ready at time specified. 

Informs IRD when room service trays need to be removed. 

Ensure participation in receiving and storing all Goods related to the Housekeeping Department 

Ensure supplies, amenities and linens are replenished as per standard. 

Maintain safe work practices as per the Health and Safety SOP. 

Ensure that all dispensers are always refilled i.e. toilet paper, toilet seat paper covers, hand sanitizer, hand lotion, shower gel, shampoo, hand soap etc... 

Ensure all defects are reported immediately to Assistant Manager Housekeeping/PA Manager/Laundry Manager/Manager Housekeeping/Executive Housekeeper and follow up to ensure they have been completed. 

Develop a positive working relationship with all colleagues and departments  

Responsible for the assigned Master Key.  

Report all lost and found items, by making an entry in the lost and found book at housekeeping/security office. 

Collection of the uniforms during the Night Shift as per established policy and schedule 

Adhere to grooming standards as set by the One&Only. 
Skills requirements
Minimum 2 years' professional experience, ideally within a 5* Luxury Hotel,

Strong knowledge of all Hotel facilities, their service and working hours.

Strong ability to pull and push work-related equipment, such as a loaded housekeeping cart, single disk floor machinery etc...

Strong hand-eye coordination and motor skills.

Strong ability to follow verbal instructions.

Strong knowledge of cleaning supplies and procedures.

Ability to work independently without direct supervision.

Attention to details orientated.

Must have the ability to communicate effectively with guests, co-workers and managers.

Mantain positive attitude and body language at all time.

Team Spirit.
Our brand is expanding faster than ever before. We are investing in the growth of our company, and that means we are committed to investing in you. Join a team that is open-hearted, intuitive, generous, and spontaneous in spirit. We believe in making our guests happy beyond anything they have ever imagined. We wow them at every turn and create memories that will last a lifetime. You will be at the heart of this vision, to constantly innovate to deliver Amazing Experiences and Everlasting Memories.