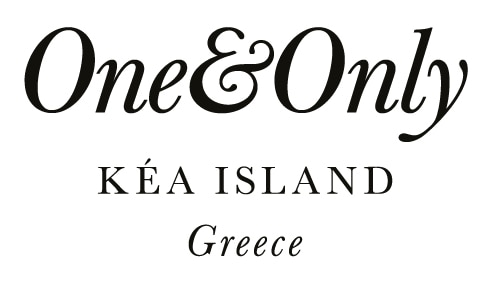 Head Sommelier 
(6641)
At One&Only, we exist to create joy for our guests through anticipation, creativity, precision, empathy and warmth. We tailor every aspect of our guests' stay to bring their dreams and desires to life. With an atmosphere that's chic but wonderfully unstuffy™, and a team who are meticulous but warm, we seek to exceed our guests' expectations at every possible turn. 

Shimmering in the depths of the azure Aegean Sea, a story-filled island of myths and marvels, One&Only Kéa Island emerges to honour untold beauty with authentic flavours of Greece. The warm Mediterranean hospitality is one of our most unique and valued assets. With abundant knowledge and generosity, we anticipate our guest's every need and surpass expectations. Whether we are designing the perfect family day out or arranging a romantic private dinner, we approach everything with imagination to spark a sense of playfulness, discovery and adventure. This is not simply our job, it's our passion.
Job Responsibilities
 
Responsible for ordering, receiving, inventory, organizing and selling wine for the Resort.

Oversee all wine purchases and cost management.

Assist members and guests during the dinner service with wine recommendations and selection for perfect pairing with their dinner, decanting of the wine and wine service.

Ensure that all wine is served in proper glassware and in proper condition.

Maintain all beverage lists to be accurate, up to date and free of errors.

Maintain all Wine Cellar inventory, updated and reconciled with physical inventory on a daily basis.

Responsible for developing an annual budget for the A' la Carte wine sales, Wine Cellar sales for financial year.

Ensure the wellbeing of all guests whilst on duty and maintain the reputation of the resort through proactive thinking and actions. Furthermore, investigate any short comings noticed or recorded and provide a report to the Restaurant Manager.

Assist Restaurant manager to institute service methods, which are within the themes and ensure that all F&B services requested by guests are provided to the highest standards as laid down by the Restaurant. Monitor and control the service on the floor during the service periods and ensure that all appearances, services and the standards of the Resort's dining area are to the required standards.

Implement, monitor and ensure compliance of all safety and hygiene procedures set in co-ordination with the Restaurant Manager thereby enhancing the reputation of the Resort as a leading hotel.

Inspect storage areas for organization, use of FIFO, and cleanliness.

Maintain a positive work atmosphere by acting and communicating in a manner that enables getting along with guests, vendors, co-workers, and management.

Perform additional duties as requested by the Restaurant Manager/Food and Beverage Manager.

Develop a training program for all Team Members to improve their knowledge of wine tasting and wine service.

Train Team Members in order to maximize their understanding of wine specific to their departments and proper service techniques including glassware, pour levels, storage, beverage pairings and the ability to understand guest preferences.
Skills Requirements
Previous working experience in 5-star hotel for at least 2 years,

Must be passionate about wine,

Ability to learn and utilize an extensive wine list perfectly.

Competence in presenting wines gracefully to guests, talking about regions and the wine-making processes.

Attention to detail with regards to wine service, including the ideal temperature and choice of glassware for each wine,

Ability to keep all beverage lists updated and presentable,

Ability to keep track of wine stock and submit orders,

Excellent knowledge of wines preservation,

Outstanding upselling skills,

Knowledgeable on how to do Menu Engineering,

P&L financial awareness; Solid understanding of pricing, budgets and cost controls,

Ability to determine wine faults and maintain proper temperatures in order to showcase products at their maximum potential,

Operation and programming knowledge of a point of sales system,

Excellent communication skills and fluency in English,

Experience MS Office, including Word, Excel, PowerPoint and Outlook,

Working knowledge of POS systems (ideally Micros).
Our brand is expanding faster than ever before. We are investing in the growth of our company, and that means we are committed to investing in you. Join a team that is open-hearted, intuitive, generous, and spontaneous in spirit. We believe in making our guests happy beyond anything they have ever imagined. We wow them at every turn and create memories that will last a lifetime. You will be at the heart of this vision, to constantly innovate to deliver Amazing Experiences and Everlasting Memories.