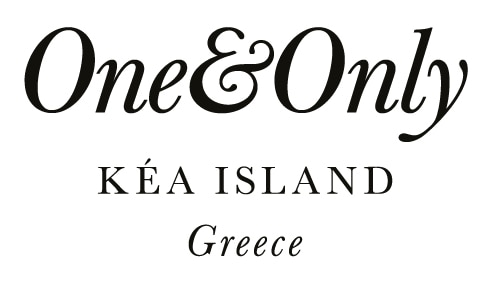 Manager, Human Resources 
(6364)
At One&Only, we exist to create joy for our guests through anticipation, creativity, precision, empathy and warmth. We tailor every aspect of our guests' stay to bring their dreams and desires to life. With an atmosphere that's chic but wonderfully unstuffy™, and a team who are meticulous but warm, we seek to exceed our guests' expectations at every possible turn. 

Shimmering in the depths of the azure Aegean Sea, a story-filled island of myths and marvels, One&Only Kéa Island emerges to honour untold beauty with authentic flavours of Greece. The warm Mediterranean hospitality is one of our most unique and valued assets. With abundant knowledge and generosity, we anticipate our guest's every need and surpass expectations. Whether we are designing the perfect family day out or arranging a romantic private dinner, we approach everything with imagination to spark a sense of playfulness, discovery and adventure. This is not simply our job, it's our passion.
About The Role
The HR Manager will be based in the central office (Athens) during the non-operating period of the Resort, while present on the island of Kea while the Resort is operating (accommodation on the island provided). This job role is working closely with the Director of HR to lead the day-to-day HR Operation. Key areas of responsibility are the Hiring process, Compensation & Benefits, HR KPI's, Housing Employee Relations, Colleague Engagement Survey, Employee Wellness, partnering HOD's and other.
Key Duties and Responsibilities
Ensure the resort is fully compliant with corporate SOPs and legalities that govern the property.

Provide an advice service to colleagues and Supervisors/ HODs, on legal requirements, staffing issues, and act as an arbitrator when required.

Manage third parties' contracts when applicable, such as Transportation, Accommodation, Medical Insurance plans.

Manage the HR System (adding new colleagues, salary, designation changes etc…).

Ensures necessary legal postings are in view of all employees.

Ensure that all required information relevant to Payroll, is submitted on time to Finance dpt.

Provide a source of information to HODs regarding disciplinary, grievance and staff counselling issues.

Ensure that the agreed upon disciplinary process is always maintained and that fair disciplinary processes are followed by HODs.

Log all the incidents in HRIS and file the original copies in the colleague's files.

Create awareness about Colleague Engagement Survey.

Ensure that the annual Colleague Engagement Survey cycle is maintained and part of the living culture of the resort.

Analyze and coordinate action plan as a result of employee satisfaction survey (departmental and resort level).

Prepare Recognition letters for Internal promotions and transfers.

Conducts inspections of locker rooms, employee dining room, and other employee facilities to ensure they are maintained.

Work with the Housing colleague to ensure that the colleague accommodation is kept to the same standard as the hotel.

Conduct monthly inspections at the staff accommodations with the Housing colleague and report the results.

Ensure that CAP'EX is spend and all the FF&E is working and up to the minimum standard.

Contribute to the internal newsletter.

Provide reporting and statistics to the management.

Assists with the analysis and report of the Annual Remuneration Survey.

Conducts annual wage and benefits surveys.

Ensure 100% compliance in the HR Audit.
Skills, Experience & Educational Requirements
University Degree in Human Resources Management will be considered as an asset.

Minimum 5 years in Human Resources Job role.

Professional experience in Luxury Hospitality industry, is desirable.

Very Good Knowledge of Greek labor law and public employee platforms (ERGANI).

Excellent knowledge of MS Office and HRMS (ideally SuccessFactors).

Fluent in both Greek and English language.

Strong problem-solving skills & result oriented.

Highly organized and able to prioritize/meet deadlines in a fast-paced environment.

Ability to build strong relationships, interact and influence others at all levels of the organization.

Excellent presentation and communication skills.

Integrity and team-oriented profile.
Our brand is expanding faster than ever before. We are investing in the growth of our company, and that means we are committed to investing in you. Join a team that is open-hearted, intuitive, generous, and spontaneous in spirit. We believe in making our guests happy beyond anything they have ever imagined. We wow them at every turn and create memories that will last a lifetime. You will be at the heart of this vision, to constantly innovate to deliver Amazing Experiences and Everlasting Memories.