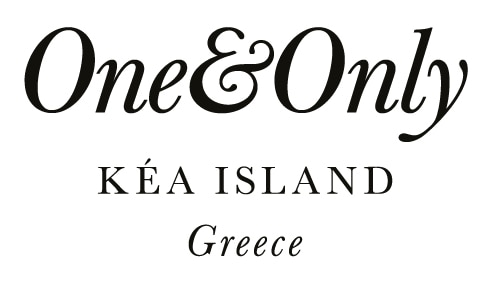 Manager, Laundry 
(6582)
At One&Only, we exist to create joy for our guests through anticipation, creativity, precision, empathy and warmth. We tailor every aspect of our guests' stay to bring their dreams and desires to life. With an atmosphere that's chic but wonderfully unstuffy™, and a team who are meticulous but warm, we seek to exceed our guests' expectations at every possible turn. 

Shimmering in the depths of the azure Aegean Sea, a story-filled island of myths and marvels, One&Only Kéa Island emerges to honour untold beauty with authentic flavours of Greece. The warm Mediterranean hospitality is one of our most unique and valued assets. With abundant knowledge and generosity, we anticipate our guest's every need and surpass expectations. Whether we are designing the perfect family day out or arranging a romantic private dinner, we approach everything with imagination to spark a sense of playfulness, discovery and adventure. This is not simply our job, it's our passion.
Job Summary
The Laundry Manager under the general direction of the Executive Housekeeper. He/She will be in charge for the operation of the laundry department.
The Laundry Manager will be based in the central office (Athens) during the non-operating of the Resort, while present of the Island of Kea while the Resort is operating (accommodation on Kea Island provided).
Job Responsibilities
Plan the daily work for the laundry personnel and delegate the work depending on the workload and priority requirements.

Ensure that all laundry team is familiar with Housekeeping Standard Operating Procedures and that all competency tests are completed on a regular basis.

Ensures that all the laundry equipment, machinery and premises are being maintained well.

Monitor daily duties of laundry team.

Ensure that the Linen Counters count accurately by executing weekly checks and report to Executive Housekeeper.

Ensure regularly inspect the progress of the work and make sure that quality is maintained and may shift the personnel according to changing priority work situations.

Monitor staff productivity according to the Standard Operating Procedures.

Ensure

 

designated linen storerooms are adequately stocked and updated with stock cards in place.

To make requisition for any laundry supplies like detergents, soaps, bleaches, disinfectants, starches, etc., and to maintain proper records of the supplies and the items that have been laundered.

Secure that all shelves are labeled with the item description.

Ensure that high quality cleanliness is maintained and that all the standard regulatory policies are being followed.

Manage all linen related concerns which may impact on service delivery.

Keep an accurate daily stock control of linen inventory.

Update daily linen dispatch sheets for the laundry.

Update the F&B distribution sheet daily.

Update Linen laundry invoices daily and assess budget allocation for the month.

Ensure Inventory Control spreadsheets are completed daily and signed off by Executive Housekeeper.

Keep an accurate total of expenditure for the month.

Ensure that all concerns with service providers are communicated to the Executive Housekeeper.
Ensure that statutory health and safety regulations are being followed by the workers in the laundry areas.

Reconcile all relevant documentation pertaining to linen movement.

Ensure the timeous delivery of linen to the rooms and the outlets.

Ensure that the clothing is clean, disinfected, washed, dried, ironed and stored in a proper manner.

Manage colleague uniforms inventory and the cleaning of uniforms.

File a copy of the purchase order & update the Order Control Sheet for reference and follow up purposes.

Once the linen order has been delivered

to be counted and inform

ed Executive Housekeeper.

The stock is to be checked immediately, counted and placed in an appropriate storage area.

Check the delivered items against the invoice; the invoice is to be compared to the purchase order.

Any delivery discrepancies are to be reported immediately to the Executive Housekeeper.

Deliveries received during the monthly stock take procedures are to be checked and counted and placed in a separate area as these items will not yet be in the system inventory.

To assist with any other duties as required by the Director or another member of the management team.
Skills requirements
Minimum 3-4 years' professional experience, ideally within a 5* Luxury Hotel,

Strong knowledge of all Hotel facilities, their service and working hours.

Strong ability to pull and push work-related equipment, such as a loaded housekeeping cart, single disk floor machinery etc...

Strong hand-eye coordination and motor skills.

Strong ability to follow verbal instructions.

Strong knowledge of cleaning supplies and procedures.

Ability to work independently without direct supervision.

Attention to details orientated.

Must have the ability to communicate effectively with guests, co-workers and managers.

Mantain positive attitude and body language at all time.
Basic computer skills and knowledge on Word, Excel and Outlook.
Our brand is expanding faster than ever before. We are investing in the growth of our company, and that means we are committed to investing in you. Join a team that is open-hearted, intuitive, generous, and spontaneous in spirit. We believe in making our guests happy beyond anything they have ever imagined. We wow them at every turn and create memories that will last a lifetime. You will be at the heart of this vision, to constantly innovate to deliver Amazing Experiences and Everlasting Memories.