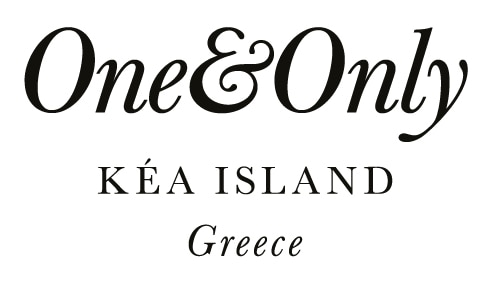 Manager, Restaurant 
(6558)
At One&Only, we exist to create joy for our guests through anticipation, creativity, precision, empathy and warmth. We tailor every aspect of our guests' stay to bring their dreams and desires to life. With an atmosphere that's chic but wonderfully unstuffy™, and a team who are meticulous but warm, we seek to exceed our guests' expectations at every possible turn. 

Shimmering in the depths of the azure Aegean Sea, a story-filled island of myths and marvels, One&Only Kéa Island emerges to honour untold beauty with authentic flavours of Greece. The warm Mediterranean hospitality is one of our most unique and valued assets. With abundant knowledge and generosity, we anticipate our guest's every need and surpass expectations. Whether we are designing the perfect family day out or arranging a romantic private dinner, we approach everything with imagination to spark a sense of playfulness, discovery and adventure. This is not simply our job, it's our passion.
Key Job Responsibilities
Applies creative solutions and purposes ideas to grow develop and improve the business.

Ensure that the F&B/restaurant operational budget is inline and costs are strictly controlled by maximizing profit.

To assist in the preparation of the department budget and the sales and marketing plans.

Achieves sales and profit targets and enhances the margins through effective stock management and minimizing controllable costs.

Ensures that an effective link is maintained between kitchen and service areas.

Manages the level, consistency and quality of table and/or counter service of all menu items.

Ensures that all outlet processes adhere to all food hygiene regulations and procedures.

Consistency monitors of food and beverages being served and service quality, escalating any major problems/complaints to Senior Management.

Actively promotes the use of up selling techniques within outlet to exceed guest expectations and increase revenue.

Provides specialist advice to customers and colleagues on food and beverages.

Monitors all aspects of food and beverage quality and hygiene and takes immediate corrective action when required.

Actively seeks and reviews customer feedback regarding food quality, service and overall satisfaction and takes appropriate and timely action.

To conduct performance appraisals for all employees in the outlet to discuss existing performance and areas of improvement.

Inspect storage areas for organization, use of FIFO, and cleanliness.

Takes full responsibility of the outlet.

Ensure understanding, compliance and leading by example in accordance to One&Only Core Values and Competencies.

Maintain a positive work atmosphere by acting and communicating in a manner that enables getting along with guests, vendors, co-workers, and management.
Skills Requirements
 
Minimum 4-5 years' professional experience, ideally within a 5* Luxury Hotel,

Knowledge of English language is mandatory,

University / College degree in Hospitality mgmt. will be considered as an Asset,

Knowledgeable on how to do Menu Engineering,

P&L financial awareness,

Focus on new worldwide market trends,

Experience in restaurant control,

Creates bench marketable product standards,

Experience in managing food costs and inventory control,

Team Management & Team spirit,

Good time management & resistance to pressure,

Flexibility and adaptability,

Experience MS Office, including Word, Excel, PowerPoint and Outlook.
Our brand is expanding faster than ever before. We are investing in the growth of our company, and that means we are committed to investing in you. Join a team that is open-hearted, intuitive, generous, and spontaneous in spirit. We believe in making our guests happy beyond anything they have ever imagined. We wow them at every turn and create memories that will last a lifetime. You will be at the heart of this vision, to constantly innovate to deliver Amazing Experiences and Everlasting Memories.