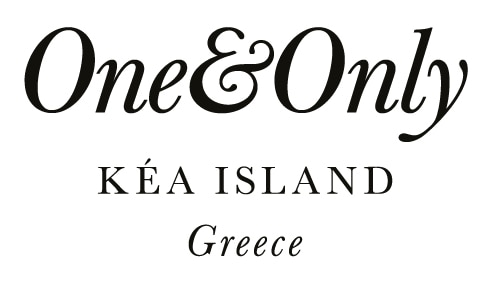 Manager, Sales 
(6555)
At One&Only, we exist to create joy for our guests through anticipation, creativity, precision, empathy and warmth. We tailor every aspect of our guests' stay to bring their dreams and desires to life. With an atmosphere that's chic but wonderfully unstuffy™, and a team who are meticulous but warm, we seek to exceed our guests' expectations at every possible turn. 

Shimmering in the depths of the azure Aegean Sea, a story-filled island of myths and marvels, One&Only Kéa Island emerges to honour untold beauty with authentic flavours of Greece. The warm Mediterranean hospitality is one of our most unique and valued assets. With abundant knowledge and generosity, we anticipate our guest's every need and surpass expectations. Whether we are designing the perfect family day out or arranging a romantic private dinner, we approach everything with imagination to spark a sense of playfulness, discovery and adventure. This is not simply our job, it's our passion.
Job Summary
Must be able to identify and qualify new accounts that have the potential to generate revenue for the resort for both Rooms and Food and Beverage, as well as manage the existing account base to increase sales through repeat business. Sales Manager must meet and exceed forecast of revenue and room night production, as well as sales activity goals outlined in the annual plan.
Under the direction of the Director of Sales, the incumbent will handle the allocated source markets for the Resort.
Duties include, but are not limited to, developing new key accounts, building on existing accounts and achieving sales goals.
Job Responsibilities
Identify, solicit and develop existing and new accounts,

Represent company in designated events (IE Trade Shows, Product Launches Etc.),

Travel as designated to conduct sales presentations,

Develop and monitor action plans for designated accounts in order to meet departmental goals,

Coordinate incentive programs with designated accounts as needed,

Act as a liaison between the Company and the client; serve as the spoke person on behalf of the company,

To ensure delivery of best support and customer service to clients,

To anticipate and address clients' needs in order to exceed their expectations,

To plan, organize and host client events, familiarization trips, trade and consumer shows, and internal clients/ hotels' sales,

Plan and conduct creative site inspections,

To identify and profile new market opportunities,

To use approved presentation materials & procedures to ensure brand consistency,

To create an outstanding brand image in every interaction with clients,

To maintain a high level of product and service awareness in order to explain and sell services and facilities to clients effectively,

To plan and provide clients' training sessions, as needed and required, in order to enhance clients' productivity and improve revenue generation,

To maintain a high level of competition product knowledge, market intelligence and pricing and to make recommendations for strategic or tactical amendments to rates,

To set high performance standards and to pursue aggressive goals,

To strive for constant improvements and to take responsibility for achieving business results,

Maintaining rate integrity and maximizing yield opportunities in cooperation with revenue management,

Negotiate cooperative marketing programs and work closely with Brand Communications in ensuring brand integrity with assigned account's channels of distribution,

Communicate contractual and promotional rate information to assigned accounts,

Provide on-going support / account maintenance including inventory and billing issues,

Ensure internal and hotel departments understand issues related to assigned accounts,

Coordinate and up-date departmental reports as designated,

Acts with a degree of independence as liaison with both internal and external clients; Handle clients' requests and complaints as appropriate.
Job Requirements
Minimum of five (5) years' experience in a similar position,

Sales oriented individual,

Excellent verbal/written communication skills,

Strong background in all aspects of leisure sales,

Strong Command of the English Language,

Ability to handle multiple tasks.
Our brand is expanding faster than ever before. We are investing in the growth of our company, and that means we are committed to investing in you. Join a team that is open-hearted, intuitive, generous, and spontaneous in spirit. We believe in making our guests happy beyond anything they have ever imagined. We wow them at every turn and create memories that will last a lifetime. You will be at the heart of this vision, to constantly innovate to deliver Amazing Experiences and Everlasting Memories.