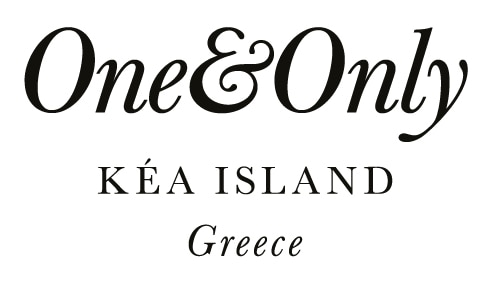 Night Manager 
(6667)
At One&Only, we exist to create joy for our guests through anticipation, creativity, precision, empathy and warmth. We tailor every aspect of our guests' stay to bring their dreams and desires to life. With an atmosphere that's chic but wonderfully unstuffy™, and a team who are meticulous but warm, we seek to exceed our guests' expectations at every possible turn. 

Shimmering in the depths of the azure Aegean Sea, a story-filled island of myths and marvels, One&Only Kéa Island emerges to honour untold beauty with authentic flavours of Greece. The warm Mediterranean hospitality is one of our most unique and valued assets. With abundant knowledge and generosity, we anticipate our guest's every need and surpass expectations. Whether we are designing the perfect family day out or arranging a romantic private dinner, we approach everything with imagination to spark a sense of playfulness, discovery and adventure. This is not simply our job, it's our passion.
Job Summary
The Night Manager will be based in the central office (Athens) during the non-operating period of the Resort, while present on the Island of Kea while the Resort is operating (accommodation on Kea Island provided). 
Job Responsibilities 
Monitor and control all hotel services of the property during the night, ensuring consistency in delivering the highest standards of services.

Welcoming guests in a professional and friendly manner, satisfying guest expectations from arrival through departure. 

Maintain effective communication with all related departments during night shift to ensure smooth service delivery.  Be able to follow emergency response plan in a clear and calm manner.  

Maintains an up-to-date knowledge of the hotel and local services.  Supplies information and responds to guest queries.

Personally handle face-to-face complaints related to services and provide feedback to the relevant department heads in order to implemented changes and follow-up to ensure that guest service levels are maintained and improved upon.

Complete 'end of day' closure on Opera according to the corrected procedure and standard whilst overseeing the auditing of the days business.

Ensures all necessary reports are compiled and printed for the following day's business and checks that they have been distributed accordingly and maintains up to date back-up reports.

Prepares guest folios with appropriate accounting instructions and check-out guests ensuring that the hotels Credit Policy is adhered to.

Ensures an effective handover of nights activities to the Front Office colleagues (morning shits).

Co-operates in the performance of any reasonable task requested by the management and adheres to all hotel policies and procedures.
Required Qualifications
Knowledge of specialized procedures and systems used in hotel management, with a preference in front-line guest services, people management, and direct operations. 

A thorough knowledge of Front Office, Guest Relations and Porter services.

Fluent in English is essential and any additional languages is preferable, but no essential.

Computer skills and financial management are essential. Must be computer literate, knowledge of MS Office, Excel and Opera is essential. Cashiering experience is essential.

Must have experience as Night Manager in 5* environment for a minimum of 2 years.

Must be able to work well with limited supervision and under pressure.
Our brand is expanding faster than ever before. We are investing in the growth of our company, and that means we are committed to investing in you. Join a team that is open-hearted, intuitive, generous, and spontaneous in spirit. We believe in making our guests happy beyond anything they have ever imagined. We wow them at every turn and create memories that will last a lifetime. You will be at the heart of this vision, to constantly innovate to deliver Amazing Experiences and Everlasting Memories.