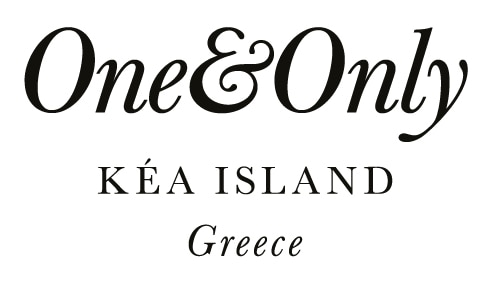 Technician, Electrical 
(6573)
At One&Only, we exist to create joy for our guests through anticipation, creativity, precision, empathy and warmth. We tailor every aspect of our guests' stay to bring their dreams and desires to life. With an atmosphere that's chic but wonderfully unstuffy™, and a team who are meticulous but warm, we seek to exceed our guests' expectations at every possible turn. 

Shimmering in the depths of the azure Aegean Sea, a story-filled island of myths and marvels, One&Only Kéa Island emerges to honour untold beauty with authentic flavours of Greece. The warm Mediterranean hospitality is one of our most unique and valued assets. With abundant knowledge and generosity, we anticipate our guest's every need and surpass expectations. Whether we are designing the perfect family day out or arranging a romantic private dinner, we approach everything with imagination to spark a sense of playfulness, discovery and adventure. This is not simply our job, it's our passion.
Job Responsibilities
Responsible for ensuring that all electrically related maintenance and repairs are carried out in all areas of the resort, including the laundry, kitchens, rooms, food and beverage outlets, public areas, industrial and staff areas.

Oversee all required works performed at specified intervals in line with the Engineering Department preventative maintenance program.

Perform any necessary requirements to achieve compliance with local legislation and council laws, including electrical testing and tagging.

Perform duties and tasks in accordance with both resort and Engineering Department policies & procedures.

Perform all other duties as assigned by Maintenance Management, to be familiar with the buildings and public areas, all pieces of equipment and installation, pipe and cable routing, valves and control panels, ducting, dampers and electrical, water and gas meters.

Continuously give feedback to the supervisor on tasks pertaining to the trade.

Perform room maintenance as per Perfect Room Program checklist.

Perform Public Areas Maintenance as per PAM program checklist.

To fill and record any discrepancies found in the rooms and public areas and inform supervisor accordingly.

Should be able to determine sources of possible defects to prevent unexpected breakdowns and perform proper repairs.

Must be familiar with fire detection systems, firefighting and escape routes– smoke and heat detectors, call points, fire hose reels and fire hydrants.

To attend fire alarm calls out and assists as per fire alarm procedures.

Ensure that emergency situations are dealt with tact and solved accordingly.

Ensure that hotel assets are protected while performing duty.

Must ensure that protective equipment is used wherever applicable.

To assist work undergone by either outside contractors or in-house.

Is expected to make him available at any time to carry out any job outside the scope of his daily work according to the needs of the operations or intervene personally on repair and maintenance work.

To be able to work in team as required by the nature of the work for good functioning of operations and pertaining to guest satisfaction.

To ensure that all maintenance requests are logged in the maintenance request book and communicated for action to the related person.

To attend to daily maintenance requests as assigned.

To fill in the maintenance request logbook once job completed, providing all details as required in the log book.

Ensure compliance with the minimum standards of legislation particularly where safety is involved.
Skills Requirements
Preventative maintenance management.

Budget management.

Should be able to complete work in a timely manner.

Fluent in written and spoken English, other languages are a distinctive advantage.
Our brand is expanding faster than ever before. We are investing in the growth of our company, and that means we are committed to investing in you. Join a team that is open-hearted, intuitive, generous, and spontaneous in spirit. We believe in making our guests happy beyond anything they have ever imagined. We wow them at every turn and create memories that will last a lifetime. You will be at the heart of this vision, to constantly innovate to deliver Amazing Experiences and Everlasting Memories.