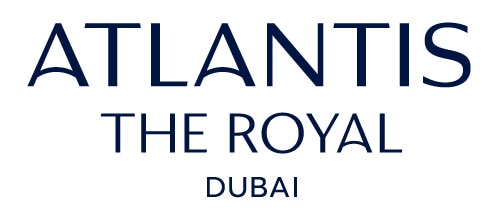 Technician 1 (Audio - Visual, HVAC, Painting/Carpentry, Kitchen, Plumbing, Electrical) 
(770)
At Atlantis, we exist to bring the extraordinary to every holiday and experience through connection, empowerment, precision, care and warmth. Inspired by the majesty and mystery of the ocean, Atlantis resorts are unique destinations full of life, wonder and surprise, where we seek to exceed our guests' expectations at every possible turn. 

Atlantis, The Royal will forever change the landscape of Dubai. Crafted by the world's leading designers, architects and artists, this iconic destination will offer extraordinary stays, dining, attractions and entertainment. The world is yet to experience anything like it. With a sense of exhilaration and discovery, we create unforgettable memories by providing guests the opportunity to discover an extraordinary world filled with thrilling adventures. Whether we are designing a couple's retreat or serving the extraordinary in one of our award-winning celebrity chef restaurants, we approach everything with imagination to spark a sense of courage, inspiration and innovation. This is not simply our job, it's our passion.
About The Role
 
Do you have a passion to fix? Are you a Technical professional who enjoys working with attention to detail? If so, then this vacancy is for you! 

We are hiring experienced confident Technicians across various trades - Audio-Visual, HVAC, Painting/Carpentry, Kitchen, Plumbing, Electrical. 
In this role, you will be responsible for carrying out planned preventative and predictive maintenance across the resort which means you will be very busy in different locations around the resort. You must have experience with trades associated with Facilities Maintenance which includes, but not limited to Civil, MEP and ELV systems, these involves a strong understanding of skills such as diagnostic, troubleshooting and rectification. You must have the ability to sustain your assigned area of the property in adherence to the facilities procedures. Your technical diploma or Trade School Certification and experience in Background Preventative and Reactive Maintenance will ensure everything is up and running in no time and maintained in optimum condition.
 
 
About You
 
Our ideal candidate will have the ability to complete assigned task with no supervision and at least 3 years of experience with 5 Star Hotels, Aqua Parks or Recreational Complexes. 
It's essential you have Trade School Certification, passion and willingness to help others, and excellent communication skills to communicate with our guests, stakeholders and colleagues. 
Your strong technical expertise will be required along with problem solving skills and fluency in English. 
 
Atlantis Dubai is an iconic entertainment destination comprised of two world-class resorts; Atlantis, The Palm and Atlantis, The Royal; offering an unbeatable opportunity for you to grow and develop in your career.
Join a team that is adventurous, creative, warm-hearted and extroverted. We believe in making our guests happy beyond anything they have ever imagined. We wow them at every turn and create memories that will last a lifetime. You will be at the heart of this vision, to constantly innovate to deliver Amazing Experiences and Everlasting Memories.